My journey to become a Shaman began in 2012. Training included receiving ancient teachings and signing into Franchelle Ofsoske's state-of-the-art cyber school medicinewoman.com.
Thinking about being a Shaman – can be described as : "hearing the call"
I certainly did that!
There are certain elements that entice a person to become a shaman. Some are:
"an inner knowing that there is 'something more' to understand from typical 3D living"
enjoy having time alone and most especially in nature
a deep yearning to deepen soul connections and take on meaningful work that raises others vibrations
be willing to face one's shadow self – this is a deep part of the work a shaman does, Firstly by facing their own –then by guiding/assisting others to face theirs.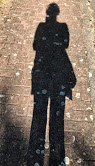 Following completion of the 'Rite of the 6 moons" (6 months – my curiosity about the deeper meaning of life grew). I began by "asking for "signs"- a typical way any Shaman operates on a daily basis…..
The first sign came in the form of my now Totem animal the eagle owl.
My son returned from his regular cub session – eagerly telling me he was assigned to the 'owl group' (sign 1 – confirmation almost always come in the form of 3 signs for me)
Second sign came a week later – when I went to our local market in Beaconsfield – unusually there was an animal rescue stall. My eyes were immediately drawn to the most beautiful eagle owl – with intense orange eyes. I moved right up to the man holding this owl – and asked if I could hold this magnificent creature – I was buzzing.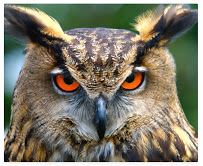 Later that evening I decided to check Franchelle's website out again – there on the page was the same picture of the eagle owl I had held on my arm that day! Absolute confirmation. I signed up to the 24 month course and never looked back!
Being a Shaman means going through 'key rites of passage'. When we 'complete' ourselves by restoring our own order and harmony within – we effectively have a positive impact on our immediate environment – creating a positive ripple effect.
Receiving ancient teachings, taking relevant Shamanic essences – one each month and learning directly from the Plant spirit, posting your findings for that month in the school – was the process for uncovering lost areas of 'power' or what's typically known as 'soul retrieval'. 'Vision questing' – a regular feature and 'tool' for retrieving 'lost parts of the self' lost through trauma, or painful experiences. We are encouraged to notice 'signs' that are part of everyday living – in the environment, by animal messengers, things going wrong in the house, noticing when triggered by certain conversations or power plays.
It's certainly not for the faint hearted. We learn to step back from the ego, take self responsibility and understand the deeper learning involved with 'aha' moments (and there were many!).
No 97 Paritaniwha – The Shaman – was the first essence taken for the beginning month – paritaniwha encourages reconnection to one's inner spirit, bridges the gap between the ordinary and 'non-ordinary' reality. Used for 'entering the silence', and for taking responsibility for ones own reality and life experiences… a perfect stepping stone .
One of the most difficult months for me was greeting No 112 broken heart tree – for heart retrieval – where one has lost parts through broken relationships, lost dreams sadness and feeling 'torn'. I learned a great deal by retrieving all lost parts that had been 'given to others in relationships'. Completion saw my heart strengthened,  and it was like a beacon of light through fog of painful sticky energy – resulting from sadness and emptiness and my own 'lost energy'.
Becoming a shaman is literally retracing steps to lost and known paths – gathering up the particles of self and energy – unknowingly and unwittingly given away, and reclaiming them back – integrating the soul  and becoming whole again. Depending on your experiences this can take time.
Every step of the way we are supported by our other allies the First Light essences. The healer essences can help integrate and raise our vibration, enhancing psychic skills, clarifying our senses and so much more.
No's 1-36 flower essences are the keynotes for our personality balancing; fern essences cleanse and clear our aura; tree essences support and realign our chakras; seed essences release core negative beliefs; plant essences (22) are the magical helper plants which protect and help the soul journey, no. 80 Raglan Roseberry for example, gives clarity to any given situation.
Oh and there are more (firstlightessences.co.nz)
As I continued to step forward on my path – there was a point 'of no return' a commitment to completing the pathway… by now I was only hooked and wanted more… I went on to complete the Advanced Shaman course ( a further 24 months), medicine woman course and alongside this completed my diploma to be a First light Practitioner (DipNZFE).
Now my world has integrated to the degree that I 'notice' signs everywhere – I think in positive terms of 'completing lessons' and asking for guidance from my animal messengers, guides and so much more.
My world simply has become magical……….. Lizzie