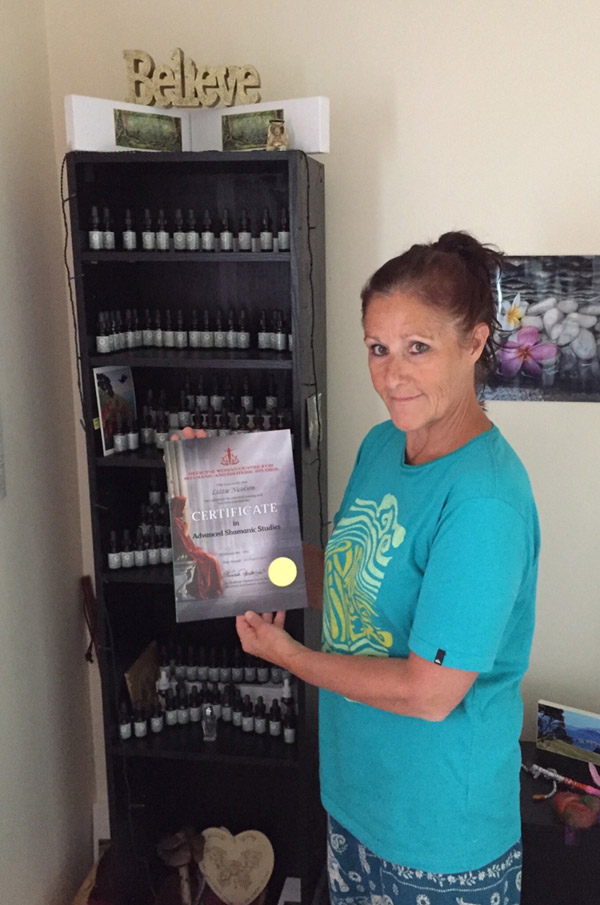 About Lizzie
I trained in 1989 as an Occupational Therapist, the focus is one of looking at all aspects of living in a holistic way.
Areas of expertise: neurological challenges, chronic fatigue, assessing memory and attention and so much more. The underlying aspect to life being that we can create a life we love by setting goals and letting go of the parts of our life that hold us back.
Having travelled the world, a deeper curiosity grew about spirituality and connection, my time in India (challenging at times!) fuelled it even more then months in South America, spending time with Shamans and wise elders my beliefs and shamanic practices deepened – I found my authentic pathway….
Retreats
Committing to a retreat or a workshop creates a 'holding space' where shared wisdom can have a profound effect on your being. Through my own personal experiences of retreats and taking plant essences my life became so much more meaningful…. more expansive. As my vibration raised I started to attract more wise souls into my life, in a synchronistic way.
In essence, my life became more enriched. This propelled me to begin a more formal certified training as a Shaman/Medicine woman through the NZ First Light schools – Franchelle + Tony Ofsoske Wyber's award winning trainings.
Alongside learning ancient wisdom, our training involves deep meditation practice as well as taking First Light® teacher plant essences – often called the 'warrior plants' Shamanic range – treatment and stock strength. Essences remind us of old memories that need to be accessed. By accessing deep memories we often make links to our experiences – the sought after 'Aha moments' which in turn deepen our spiritual knowledge and practice.
The true 'gold' of my work is helping you connect more fully to your life, to assist you to recognise and release patterns of emotional pain to walk forward with a more positive life.
More recently I have committed to a 12 month, brand new coaching modality, Its the magnetic mind approach – perfect for
helping you create the life you love!
I really look forward to meeting you soon
Book now at my Wakefield therapy space or at Natural living , Founders park