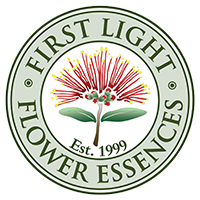 Hello and welcome! I work with beautiful flower, seed, plant, tree, fern, shamanic and healer essences from the First Light® range. From the initial consultation I will outline a treatment plan for you – tailored to your specific needs. We will explore the root cause of issues you are experiencing and discuss ways to release initial pain, enhance your gifts and work on specific emotional 'charges' that need to be released. Very often this is more powerful combined with a healing treatment – using essential oils, Rahanni healing or through specific meditations. On occasion I will give you 'homework' activities designed to deepen your experience.
Taking the first step towards your healing journey is a brave and most rewarding journey.
It is worthwhile to note that, like anything in life, we need to start with an 'intention' to heal. This involves firstly a decision to do so, followed by a commitment and then action. Those who commit to their healing paths reap the greatest rewards.
I would be honoured to be your guide, to share my wisdom and offer support for your inner work.
Following on from your initial sessions you will understand what is required of you to continue to the next stage. Session 2 – we will go through your date of birth report – a specific report highlighting your personality traits (both positive and shadow self traits) alongside your overall life lesson, and current year lesson.
We will review this and you will be given blends to support the next part of your journey.
Journalling is a great way to deepen the experience and reflect on your findings.
Workshops and day retreats will soon be offered and is an amazing way to deep dive into more entrenched issues. You will increase your own 'toolkit' to expand your consciousness.